Team Fundraising Page of Friends of Dylan
Benefitting Ronald McDonald House of the Greater Hudson Valley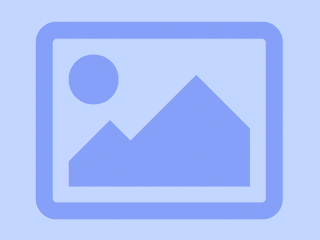 Friends of Dylan
Let's get up off the couch and stop bin watching and MOVE for the month of September! You can walk, run/jog or bike. The goal is to move 3,650 miles for the month and also raise money to provide families comfort during some the most difficult times of their lives.
$5,414

raised of

$1,000

goal

THANK YOU! WE DID IT!

1,064

of

1,000

Miles completed
Location / Venue
Time:
Sep 01, 2021 12:00 am to
Sep 30, 2021 11:59 pm
About This Campaign
This September join the Dashing for Dylan Challenge to help Ronald McDonald House of the Greater Hudson Valley give families with a sick child what they need most - each other.
Your support will help us ease the emotional and financial burdens families experience when faced with a child's illness.
Our Dashing for Dylan store is officially open. Order by September 1st to make sure you have your clothes, mask, or bag for Family Fun Day! Orders are sent in batches every 10 days!

Thank you so much for attending this years Dashing for Dylan Challenge Family Fun Day. We had a blast seeing everyone and watching everyone enjoy themselves! We look forward to seeing you all next year!

Click below to see our event album from Crawford Park! If you have any photos you would like added, feel free to send them to ereynolds@rmhghv.org!
Elisabeth Pavlofsky

gave a $25 donation

Dedication In Memory of: Dylan Hoffman

Monika Sywak

gave a $100 donation

Dedication In Memory of: Dylan

Michele Cousins gave a $104.58 donation to support Kristin Partenza

I love that you're running for a good cause!

Alexander Grano gave a $25 donation to support Kristin Partenza

To honor your accomplishment! Well done :)

Sarah Winrow

gave a $104.58 donation

Dedication In Memory of: Dylan Hoffman

Michael Milazzo

gave a $1,054 donation

Dedication In Memory of: Dylan Hoffman

In honor of Dylan. Love the Milazzo Family

Erica Wiener

gave a $52.44 donation

John Bonaldi

gave a $105.67 donation

Dedication In Honor of: Dylan Hoffman

Quilty Powers

gave a $105.67 donation

For Dylan 💗

Melissa Kaminsky

gave a $211.04 donation

Domenica Meehan

gave a $261 donation

Dedication In Memory of: Dylan Hoffman

Jessica Cherepski

gave a $208.86 donation

Matthew Iacopetta

gave a $158.36 donation

Marianne Penn

gave a $104.58 donation

Dedication In Memory of: Dylan Hoffman

Adam Sylvester

gave a $26.37 donation

Andrea Wong-Miller

gave a donation